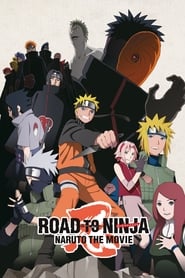 Road to Ninja: Naruto the Movie (2012)
Watch streaming Download movie Road to Ninja: Naruto the Movie (2012) Sub Indo BluRay 480p & 720p Direct Link Via GoogleDrive, uptobox, mirror, zippyshare – Sinopsis review Film Road to Ninja: Naruto the Movie 2012 : Naruto and Sakura are captured in a parallel world by Madara, who's intentions are to steal the jinchuuriki from Naruto.
Naruto and the leaf ninja drive off a group of White Zestu posing as fallen Akatsuki members, Naruto feeling lonely over seeing his friends' impressed families while finding Sakura Haruno arguing with her parents. When Sakura later uses Naruto as an excuse to avoid her parents after he got into an argument with Iruka Umino, the two are confronted by Tobi who subjects them to a limited version of the Infinite Tsukuyomi: The Limited Tsukuyomi (限定月読 Gentei Tsukuyomi). Naruto and Sakura end up in a genjutsu-based reality filled with polar opposites of their friends which reflect their desires: namely a version of Sasuke Uchiha who remained in the village and Naruto's parents are alive while Sakura's have been dead for years. Naruto and Sakura also learn of a masked ninja attacking jinchuriki who is after the Red Moon Scroll which Jiraiya sacrificed his life in sending to Tsunade for safe keeping.
Duration: 110 min
Quality: BluRay
Release: 2012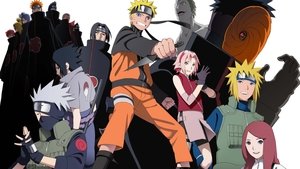 BANTUAN & INFORMASI
1. Cara download di gooledrive/hunstu drive
Baca Disini
4. Format 360p sudah tidak ada ? Ya format usang sudah diganti ke codec x265 480p mp4 Hardsub size tetap sama dengan 360p 100-300MB namun kualitas jelas lebih baik versi baru
5. Keuntungan format x265 'hemat size, hemat waktu download, hemat diskspace hp/pc'
6. Link download bisa mati sewaktu-waktu "TIDAK MENERIMA RE-UPLOAD/REQUEST" pastikan download secara bijak, jangan suka menunda, anda lambat 'Nasib Lu'