Wolf Girl and Black Prince (2016)
Watch streaming Download movie Wolf Girl and Black Prince (2016) Sub Indo BluRay 480p & 720p Direct Link Via GoogleDrive, uptobox, mirror, zippyshare – Sinopsis review Film Wolf Girl and Black Prince (2016) : Erika mengambil foto seorang lelaki tampan dan memberi tahu teman-temannya bahwa ia adalah pacarnya. Setelah mengetahui hal ini, bocah itu mengusulkan untuk pergi dengan kepura-puraannya selama dia bertindak sebagai anjing peliharaannya.
Shinohara Erika adalah tahun pertama siswa sekolah menengah. Saat berbicara dengan teman, dia mengarang cerita tentang "pacarnya". Kenyataannya, Erika tidak punya pacar. Teman-teman Erika segera mulai meragukan ceritanya dan Erika juga kehabisan kebohongan. Erika kemudian melihat seorang anak lelaki cantik di jalan dan mengambil fotonya secara diam-diam. Dia kemudian menunjukkan fotonya kepada teman-temannya sebagai pacarnya. Bocah dalam gambar itu adalah Sata Kyouya dan kebetulan bersekolah di sekolah yang sama dengan Erika. Dia memberi tahu Kyouya tentang situasinya dan memintanya menjadi pacarnya yang berpura-pura. Meskipun Kyouya memiliki penampilan yang cantik, dia memiliki sisi gelap.
Duration: 116 min
Quality: BluRay
Release: 2016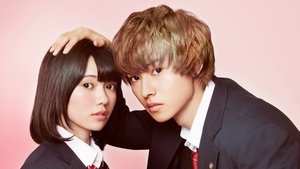 BANTUAN & INFORMASI
1. Cara download di gooledrive/hunstu drive
Baca Disini
4. Format 360p sudah tidak ada ? Ya format usang sudah diganti ke codec x265 480p mp4 Hardsub size tetap sama dengan 360p 100-300MB namun kualitas jelas lebih baik versi baru
5. Keuntungan format x265 'hemat size, hemat waktu download, hemat diskspace hp/pc'
6. Link download bisa mati sewaktu-waktu "TIDAK MENERIMA RE-UPLOAD/REQUEST" pastikan download secara bijak, jangan suka menunda, anda lambat 'Nasib Lu'